A lot of people buy cars online, and a few do so, "kicking and screaming!" The 21st century has made a lot of changes, some good, some not so good. Some people have said that the pandemic pushed new technologies and processes into the forefront. Some of that is true of course, but car dealers have been exploring news ways to expand business, so internet selling came naturally to most.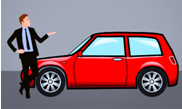 Some proactive car dealers have been looking into online sales for years. I have purchased quite a few cars over the years. Like most of you I had to deal with the slick, fast talking salespeople. But the idea of dealing for the best price was fun! Walking around the lot and kicking tires acting like you knew what you were doing. It was the way things were done. Now, the way things are done involves a keyboard and a screen.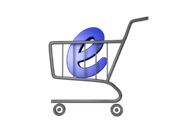 Many consumers, it turns out, like this "new way." And once car dealers made their expenditures for new software and training, they liked it as well. In most cases, buying a car is about as easy as buying a book online.
Many car manufacturers are now bringing CDOs (Chief Digital Officers) into the company that are as vital as the engineers and designers on staff. These folks have advanced software to practicality for car buyers. Now you can look for a car online, schedule a test drive, have the car delivered and even "E-Sign" the agreement online from your phone or computer. They call it "seamless," and it really is.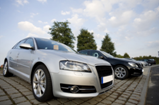 What's more, you are able to look at much more options than just wat sits on the dealer lot. Generally, you'll save money because online sellers have less overhead. And there's less sales-pressure techniques (Whew!)
You buy at your own pace. Once you decide on a particular model, the process is seamless, and there you go. Get in, and ride into the 21st century, you may love the view.
"Seamless" is the key at Summerfields West 55+ Community.
The idea of seamless buying is a clear benefit because it makes things easier and more efficient. Along with the design options and actual savings, you have location and all that Williamstown, New Jersey has to offer. Summerfields West 55+ is truly a significant home value with a comfortable lifestyle. Contact us and we will help you through our seamless advantages in owning a home.
2000 South Black Horse Pike, Williamstown, New